Takeng from

chainer_morgana
15 Days Fan Facts Meme
- Write down all shows you can think of within one minute (only shows you used to watch or still watch, of course).
- Take the first 15. If you don't have 15, take another minute.
- Do the meme for these shows; one show every day.
- Encourage your f-list to do the meme as well to find out what kind of fan they are.
- If you want, add a 16th show on the last day.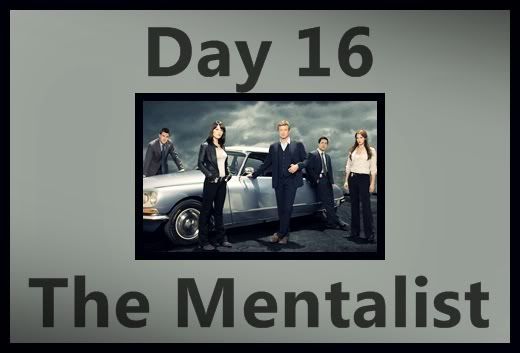 Show's name and premiere year:
The Mentalist
(2008)
First watched (year/month):
2010, May
Your first episode:
1.01 - Pilot
Reason you started watching it:
My father. He watched some episodes on tv and then he said me that it was a good show so... I started watch it ;)
Still watching / Watched till end?:
Still watching and I think that I'll watch till the end ;)
-> If answered with NO - Why?: --
//
Ship(s):
Jane/Lisbon
Favourite character(s):
Jane and Cho. Jane because he's one of the most brilliant character that I've ever see. He's amazing, funny but with this amazing humanity and this way to understand people, some times he's almost unbelievable. And Cho well... he's Cho XD I think that it's impossible to explain to who doesn't watch this show how I love Cho. Cho is must to be seen XD
How much of a fan are/were you?:
Normal ;)